What children need is not new and better curricula but access to more and more of the real world…….to make it easier for them to get to where they want to go, and to find out what they want to find out – John Hilt.
What makes a child gifted and talented may not always be good grades in school but a different way of looking at the world and learning.
Every child is different. HPSR has worked hard to develop a range of activities designed to challenge and allow exploration beyond the academic curriculum.It is a valuable introduction to the school's ethos with training in life skills.By choosing  their club , each pupil discovers and shares interests while also contributing to the club. This array of activities enables students to become confident and shape their own identities.
The school ensures performance spaces and teaching rooms. While there is the promise of something for everyone, it looks forward to children to be excited by the club activities that usher new experiences, emotional rewards, and character development.
EMF Club – Economics , Management & Finance Club
"Photography is exploring the world through the lens of a camera."
On the 7th of March, 2022 we had the inaugural ceremony of the EMF Club (Economics, Management & Finance) . It was one of a kind inaugural function, as it was conducted on the hybrid model. It is a student-led initiative and has been established in collaboration with the Indian School of Business and Finance(ISBF), Delhi. The club will conduct activities related to the EMF subjects. In addition to giving students clarity on EMF-related career options, these activities will also add certifications and experiences to their profile, which will be helpful in their college admissions.
The ceremony was graced by the Principal Dr. Narasimha Reddy , Vice-Principal Mrs. Kiran Panjwani, the associate director of ISBF, teachers, and students in grades 9, 10, and 11. The ceremony witnessed the formal inauguration of the club, the student founder members were introduced and the audience was briefed on the importance and significance of the EMF club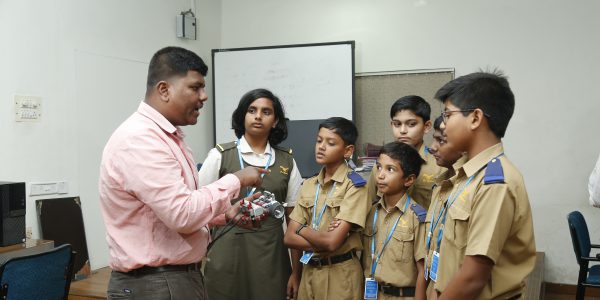 Robotics
Robotics is a learning module that incorporates both creativity and fun . It engages students in an inquiry-based approach to collaborate and be innovative by integrating science, technology engineering, and mathematics. Hands-on learning activities here enhance concentration and attention levels. It teaches students preparedness, programming skills, and perseverance, which is crucial for any technological or scientific undertaking.
Photography
"Photography is exploring the world through the lens of a camera."
This club teaches them to see the world through filters and zoom the beauty of the creation and the creator. It encourages them to develop team spirit, confidence, patience, endurance, and discipline.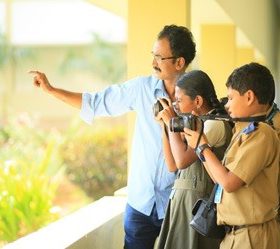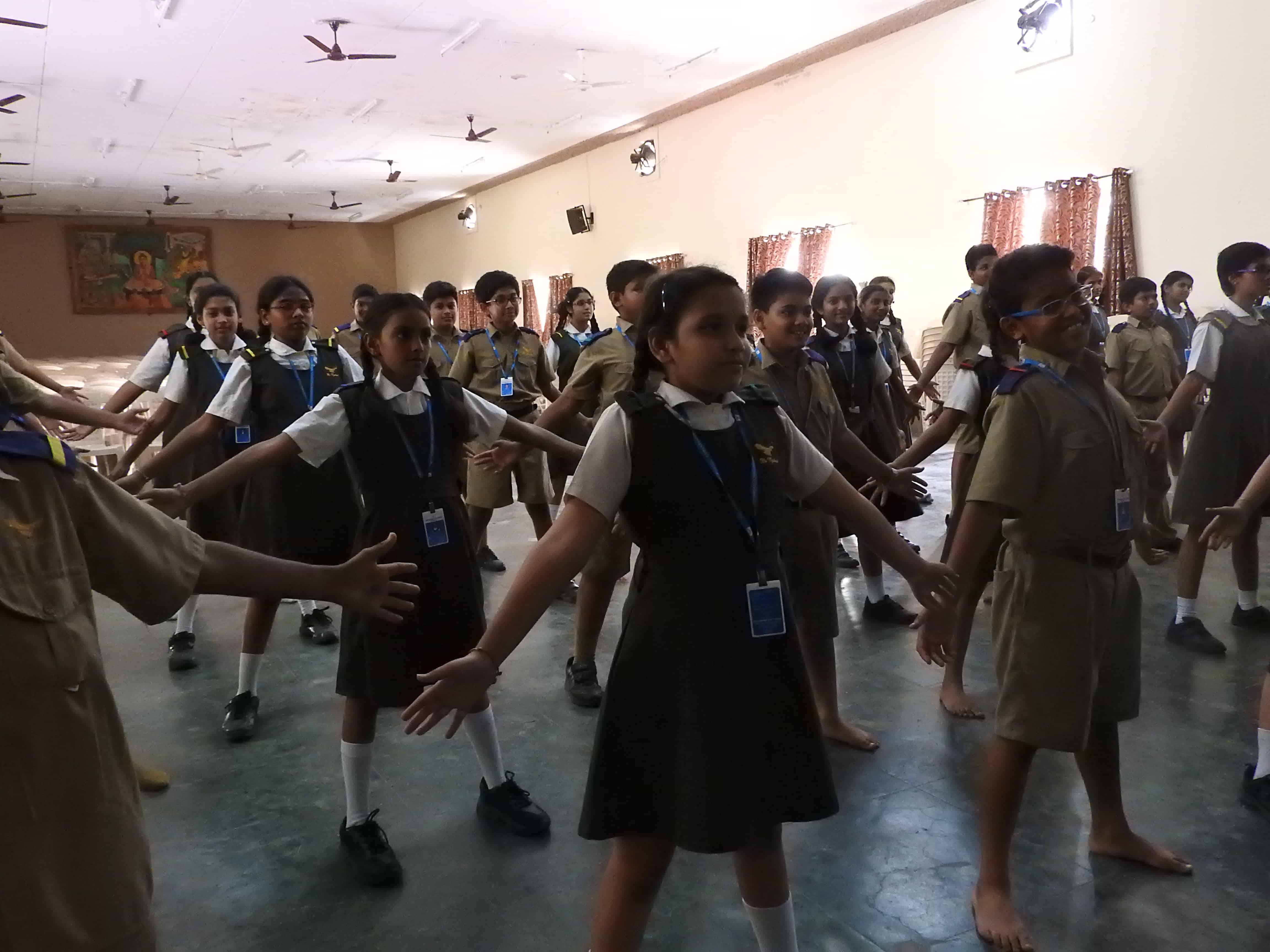 Dance
"Dance is not about finding yourself but it is all about creating yourself"
Dance as an art form possesses strong ties between health and spiritualty. One feels refreshed and relaxed after a dance session. It teaches the importance of movement and fitness in a variety of ways. The repetitive movements involved in dance improve muscle tone, corrects poor posture, and heightens consciousness in an individual. It also promotes cognitive and psychomotor development, utilizes maths concepts with the application of shapes and angles, and demonstrates science concepts like force, gravity and momentum.
The Calligraphy club- Ballet of words
Handwriting is more connected to the movement of the heart.
– Natalie Goldberg
Nowadays, handwriting is at risk of disappearing. Written communication is done by typing on keyboards or screens. To lay importance on handwriting, we have 'Calligraphy' club where students learn to master the skill of writing beautifully. This activity improves their concentration skills, and good handwriting also improves their scores in academics.
Archery
A good archer is known not by his arrows but by his aim.
– Thomas Fuller
Archery improves mental toughness. It teaches goal setting, teamwork, and sportsmanship. Young archers learn patience, focus, and self-motivation. Even children with challenges enjoy this sport.
Science Club
The true sign of intelligence is not knowledge but imagination.
– Albert Einstein
Science clubs have often been stepping stones for more significant innovations. This club is dedicated to building a scientific temperament in the students and channelizing their energies. Self-expression, independent research, constructive activities are some of the opportunities provided here. The members also work on researches in the field of science to deliberate how science can help in improving lifestyle.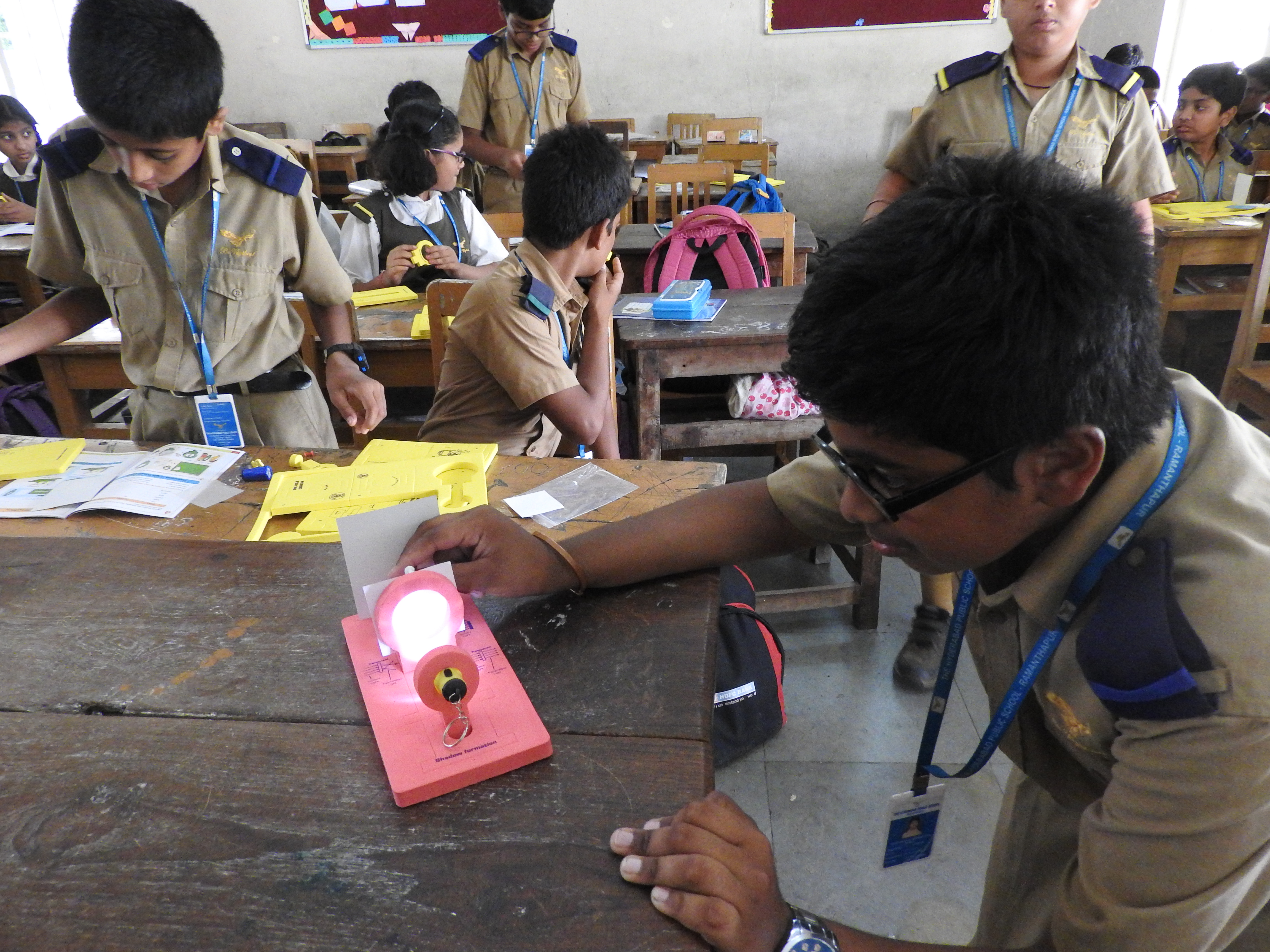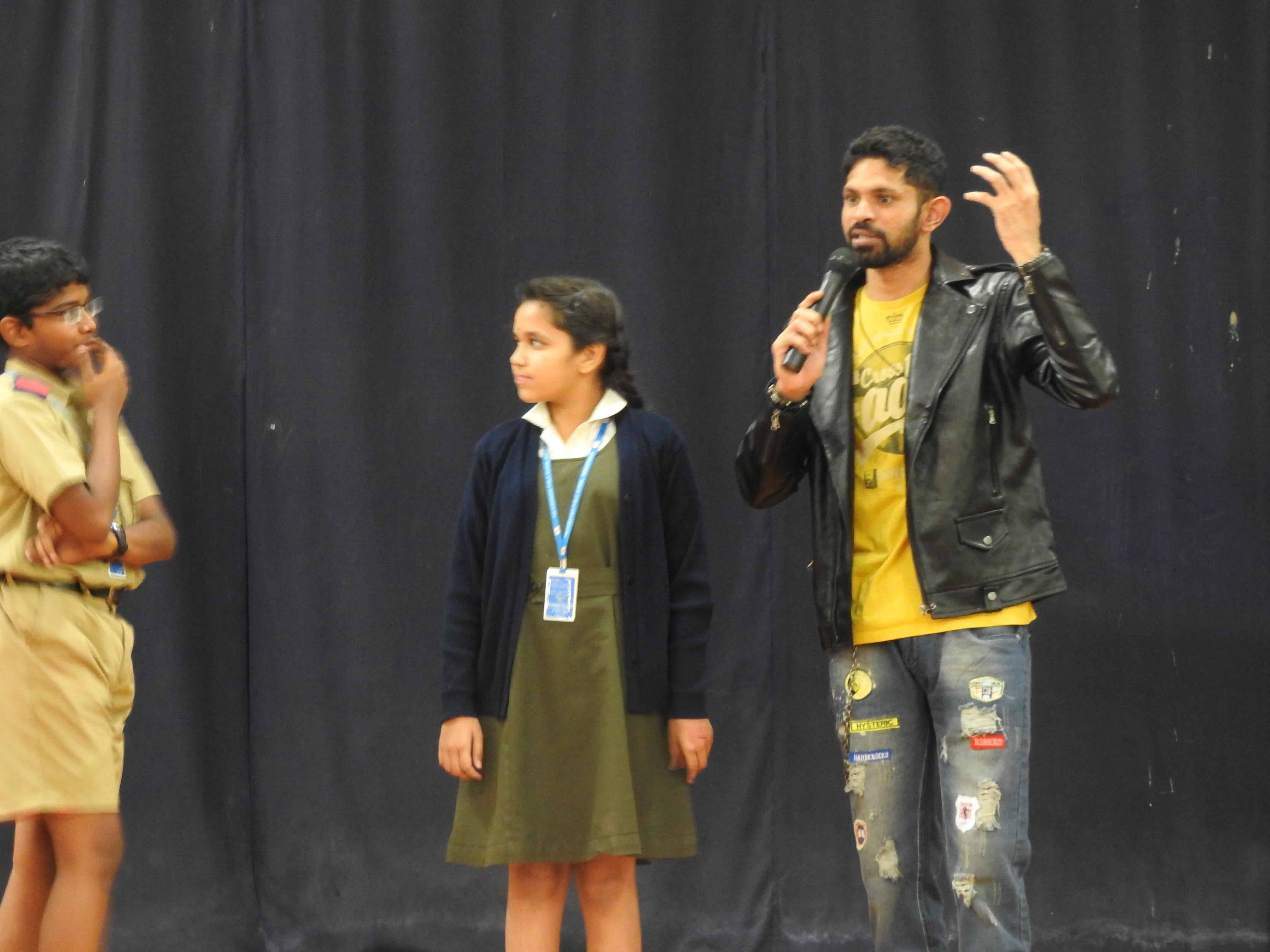 Theatre
"Movies will make you famous; television will make you rich; but theater will make you good."
– Terrence Mann
A theatre is a form of performing fine arts. This club provides a platform for students to explore and improve their acting prowess and is one of the best ways to express emotions and feelings. It develops their vocal, physical, and imaginative skills as well as overcome stage fear and develops respect for fellow artists.
Oratory
"It always seems impossible until it is done"
– Nelson Mandela
Oratory club aims at honing the speaking abilities of the students, giving voice to their deepest thoughts, overcoming fear, doubt and shyness. It provides a platform to nurture their talent, making them into confident orators. They are groomed to turn their weakness into strength, becoming good communicators.
Culinary
"Carving is easy; you just go down to the skin and stop"
– Michelangeo
This activity enables students to discover and develop their unique talents and skills. It focuses on cutting and decorating colorful fruits and vegetables, making it appealing and appetizing to eat. The students learn the art of plating too. It encourages bonding and camaraderie, striving to work together.
Keyboard
Students learn to play the keyboard where they are trained in basics and are equipped with technical knowledge to learn by themselves. Learning the instrument helps with the sensory development and strengthens the memory power.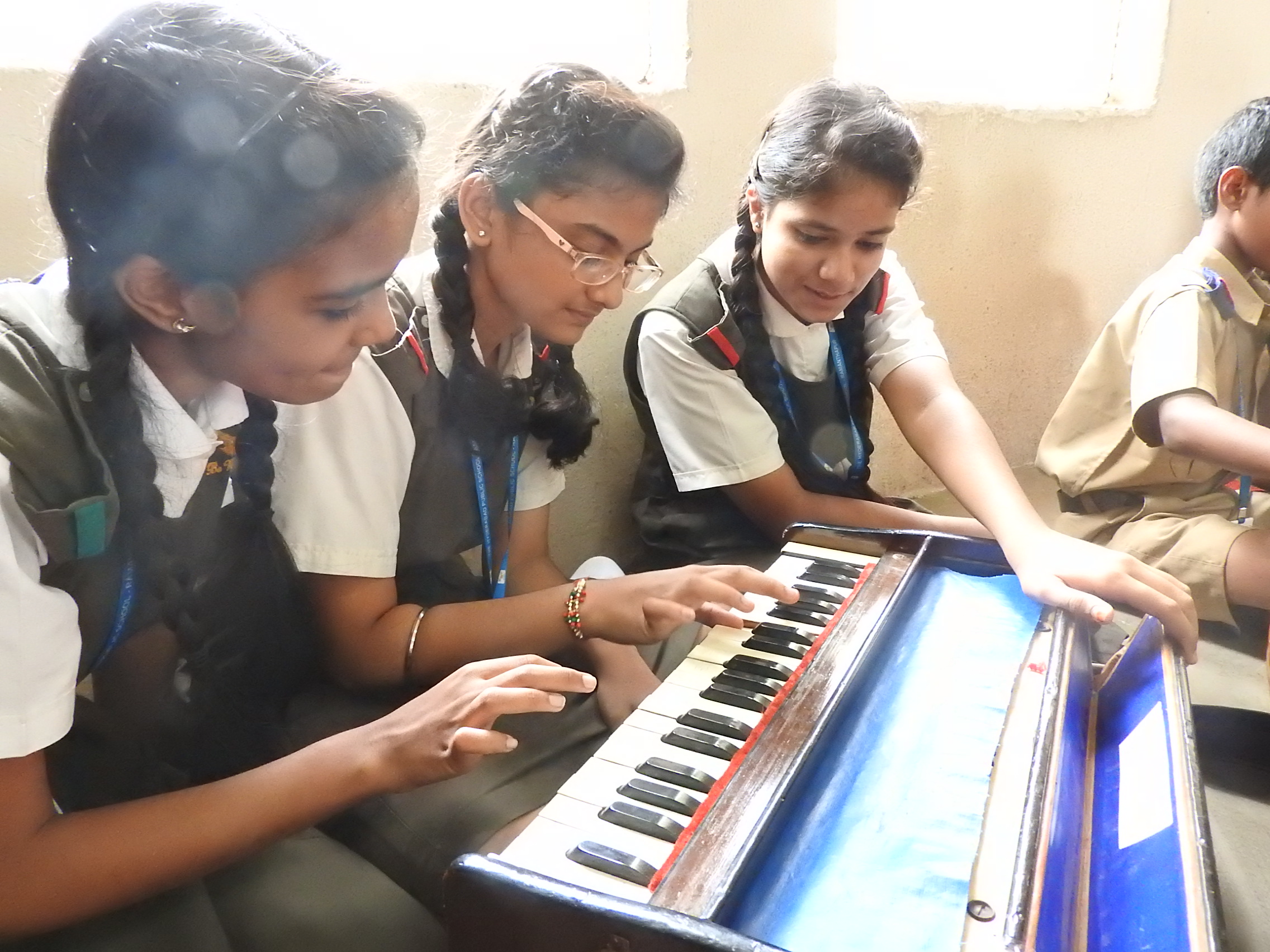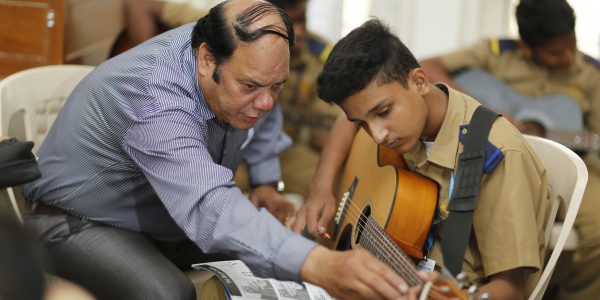 Guitar
This club is a hit with those students who have a flair for music. Playing the instrument builds the muscles and stretches the tendons. On the other hand, this activity improves a child's behavior, memory, and intelligence.
POT AND WOOD BLOCK PAINTING
"Painting is just another way of keeping a diary"
– Pablo Picasso
Painting is one of the numerous art forms of expression. It is also a destressing mechanism. If done right, it can show a plethora of emotions. In the Pot and Woodblock painting club, students are given opportunities to explore their ideas by experimenting and creating their varied works of art using a range of materials.
Apart from Hand-Eye coordination, improvement in creativity and concentration, this activity also generates positive emotions as it is a creative outlet to vent out all negative and hidden emotions freely.
Through this process of creating and experimenting, the self-expression and creativity of the students develop naturally.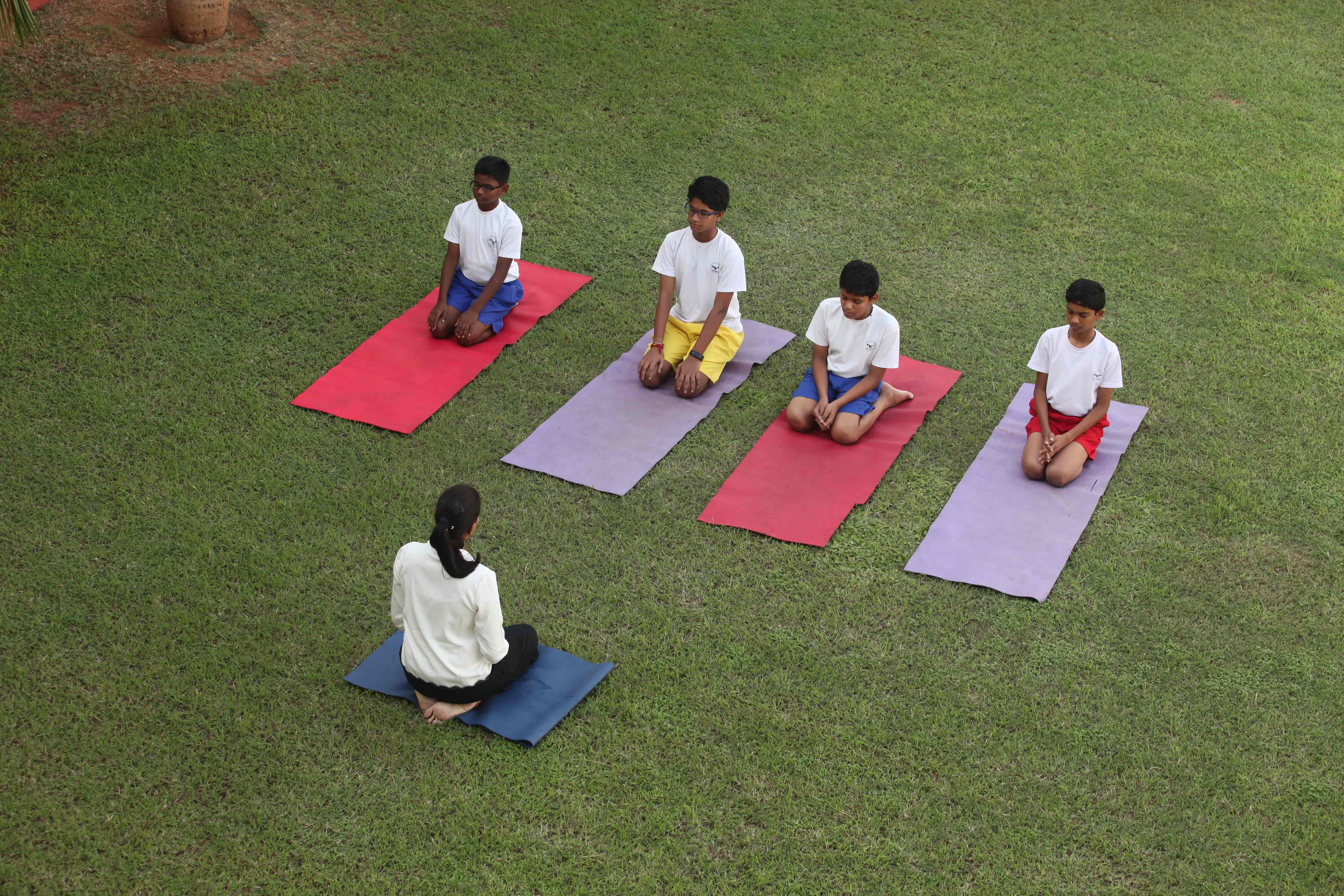 Yoga
"Yoga does not transform the way we see things; it transforms the person who sees."
– B.K.S Iyengar
Apart from the many physical benefits, yoga has a lot more to offer – a deeper consciousness and a higher awareness. Students gain not only a healthy body but also a secure and vigilant mind through the practice of yoga. The various asanas and pranayama taught in the Yoga club have benefitted the students in numerous ways. Durable and tough exterior and a calm and composed interior are obtained through the regular practice of yoga. The yoga club has inspired the students to adapt to a healthier lifestyle with yoga being a tool to help their mind and body stay healthy.
Classical Dance
"With the rhythm of the ghungroos and the beat of the music, a dancer can spiritually elevate and embody with the divine beauty."
– Sai Thanmae
Dance is a high form of creative expression. It is a form of worship through which a dancer can reach the Almighty. The students in the Classical dance club not only learn the intricacies of the art but also enrich their minds with the rich cultural heritage of India. The classical dance form helps keep the body of the students fit, along with honing the expression of their inner feelings.
Classical dance develops grace, discipline, dedication, and strength in the students who develop no inhibitions in creative expression.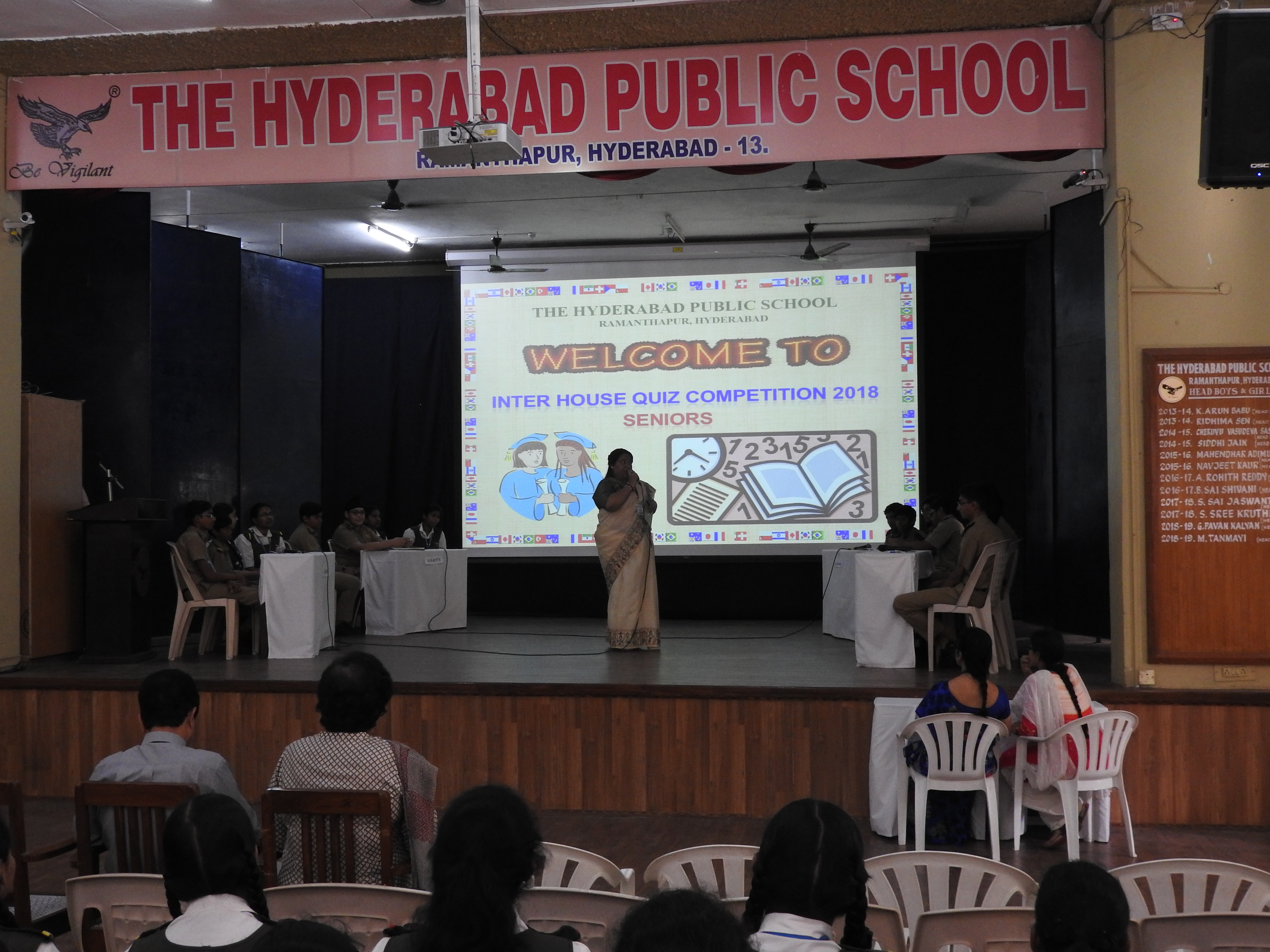 Quiz
"Knowing yourself is the beginning of all wisdom"
– Aristotle
The quiz club has been formed to initiate students into the world of knowledge and identify students who have a flair for quizzing. It updates the knowledge of the students in the field of Academics; General Knowledge; Politics; Science etc. Students are classified for collecting quiz materials and conducting quiz programs. The process of research in various fields helps train them to participate in various Inter School quiz competitions actively.
Above all, the club intends to inculcate a passion for quizzing, gaining knowledge, and sharing knowledge.
Mehendi
"With the first line of Mehendi she forgot her troubles and delved into the beautiful world of checkered patterns and intricate lines."
– Sumeetha Manikandan
Mehendi is the traditional art of painting the hands, feet, or body with a paste made of powdered, dried leaves of the henna plant. The Mehendi club trains students to master this traditional art. They are taught many variations and designs. This intricate artwork develops patience, perseverance, and concentration in the students. The students learn traditional Indian mehendi design, Arabic designs, and various other Indo western designs. They are also encouraged to create their mehndi art. This club not only imparts the skill of this ancient tradition but also provides the students with a unique platform to let their creative juices flow.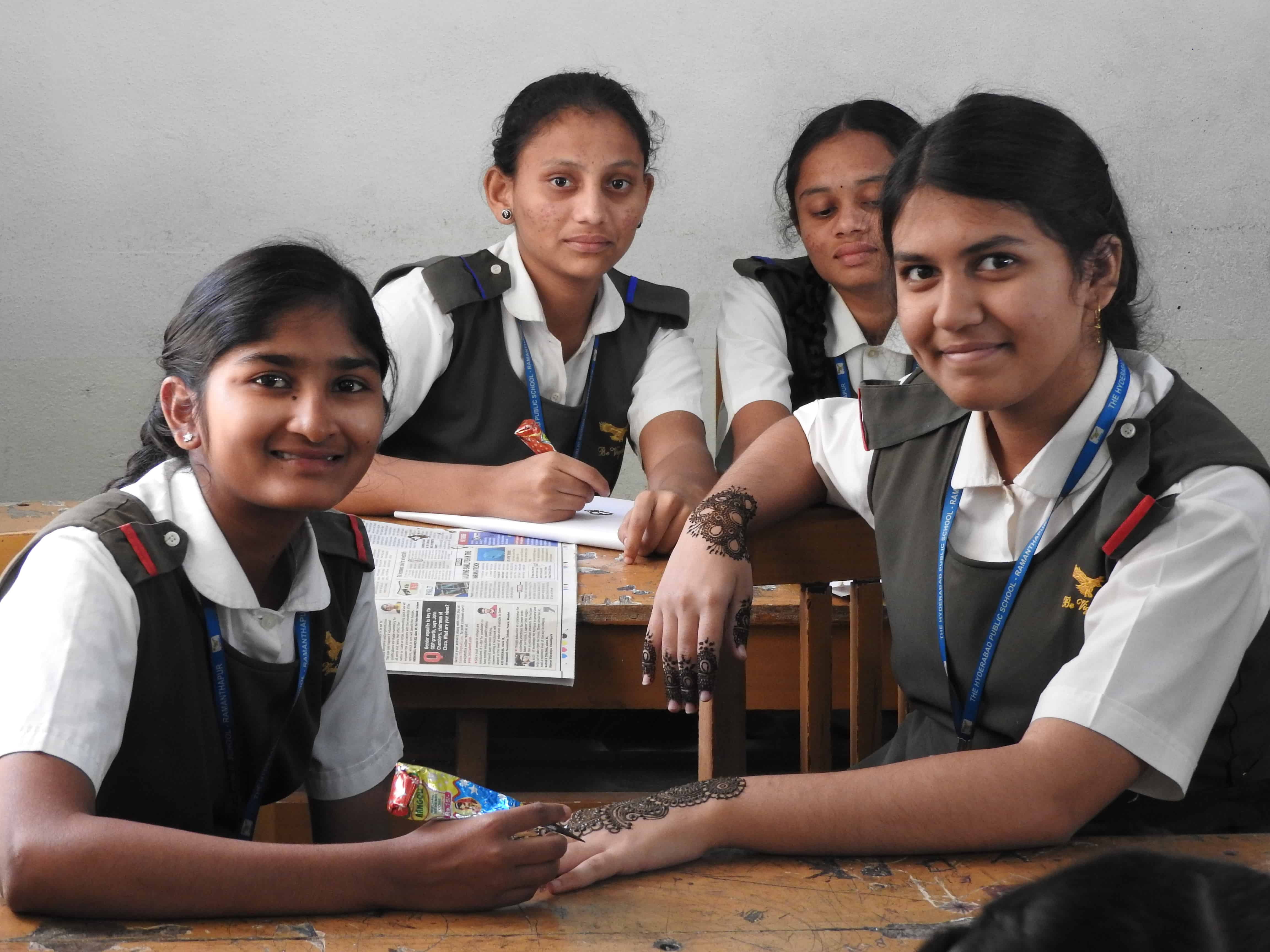 Paper Craft Club
"Crafting is putting ideas into action and then holding them together with an inexpensive adhesive"
Paper crafting is a fun activity for students. It enhances the interest of students and exploits their artistic potential. This activity invests in building the cognitive, physical, and social development of the students. It enhances creativity and memory, along with sharpening the skills of decision making. It also helps the students to learn and appreciate art and culture. The most obvious physical benefit of the papercraft activity is the development of excellent motor skills and the improvement of hand-eye coordination. A seemingly fun activity with manifold benefits is a perfect creative outlet for the students.
Art Club
"Art is not what you see; but what you make others see."
– Edgar Degas
Art is the ideal foundation for the healthy interpretation of individuality. It is vital in stimulating the creative spark in students. It develops the creative thinking and serves as an emotional release. The art activity serves as a perfect balance to academic activities. It creates joy as students create artwork that is an extension of themselves. Instilling the freedom of expression through art is a gift students will enjoy their whole lives.