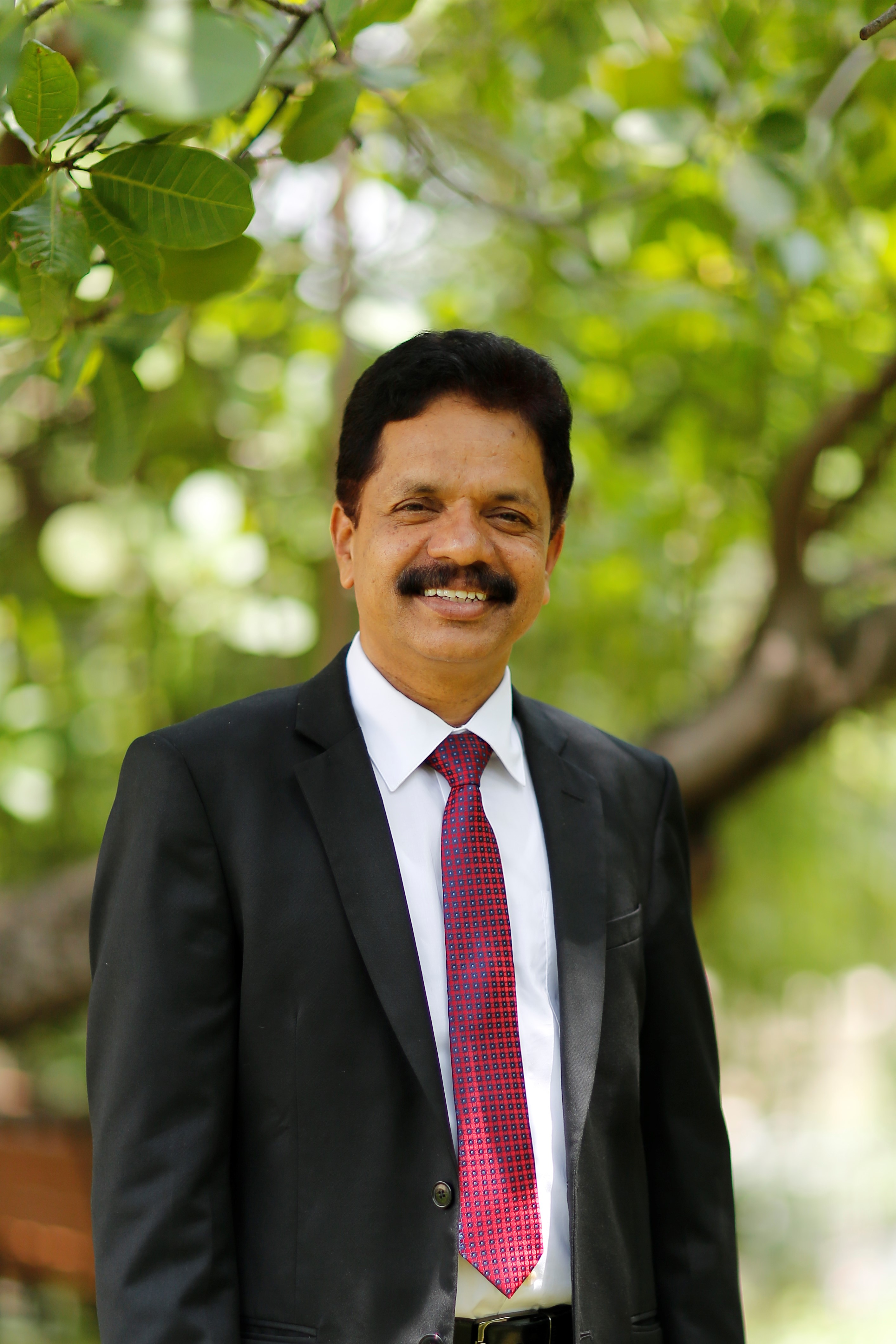 Dr. Narsimha Reddy has been working in the Hyderabad Public School for more than 2 decades at different capacities. He joined HPS Ramanthapur as vice principal in 2009 and worked for 5 years and took over as the principal in 2014 and working since then.
He did his Master degree and Ph.D. from Osmania University. After working for more than a decade at HPS Begumpet as a teacher and Head of the Department, He left for the USA on teacher exchange programme to Sequoia High School, Phoenix, Arizona. He coordinated the Department of Science in the school for 6 months and was trained by Discovery channel to use audio-visual programmes in teaching students effectively. He is a master trainer in Capacity building programmes for CBSE schools. He is a member of ASSET (Arizona School Services through Education Technology).
He has two publications to his account. 1. VEGETOS-5, 1992 (international journal) 2. Indian Journal of Plant Physiology, July-Sept, 1999.
Under his leadership the school has received Global league institute Award 2018-19 in House of Commons, London, British Counsel Award 2018-21 for "Outstanding Development of international Dimension in the curriculum", GISA-2019 award from BITS Dubai for innovative practices in pedagogy, Green School Platinum Award-2019-22 from Confederation of Indian Industry for sustainable environmental practices in the school and Academic Excellence Award-2019 from Times of India.
He loves kids, computer savvy, believes in continuous and experiential learning, and strongly believes that each and every student can learn and the nature and quality of learning experiences must be exemplary.
He is committed to create a safe physical and emotional environment for pupils to learn their best to cope with the challenges in the real life by equipping themselves with all necessary 21st century skills and become world citizens.