Webinar on Instructional Tools in Teaching Science.
Primary School Science Teachers attended a webinar on Instructional tools in Teaching Science. Conducted by Evergreen Publications
Resource Person -Baljinder Kaur.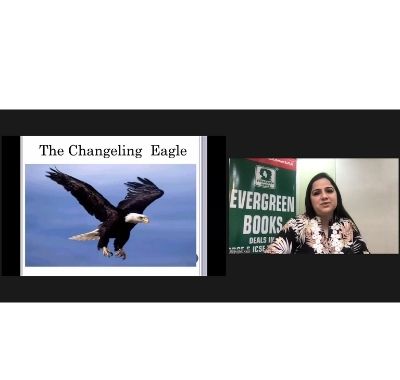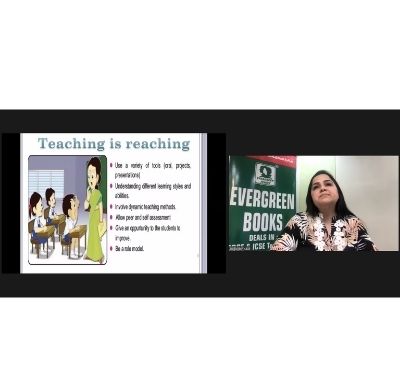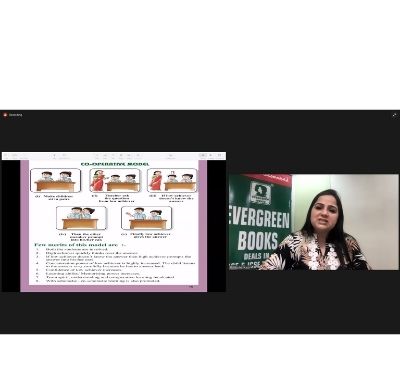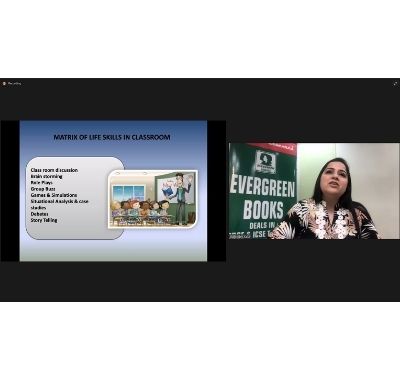 REGIONAL SUMMIT OF SCHOOL PRINCIPALS
Helping one person might not change the whole world, but it could change the world for one person.
A Joint Initiative of ICTRC and The Hyderabad Public School, Ramanthapur under the Project Paradigm, was held on 26th June 2019 at The Hyderabad Public School, Ramanthapur. The resource person for this Summit was Dr.V.S. Ravindran, Director General, ICTRC.
ICTRC is the Institute of Counselor Training Research and Consultancy. For members of the teaching fraternity, ICTRC promulgates insights and practical solutions to nurture professional and personal growth. The subject of the Summit was 'Aggression in Children.'
Aggression in School Children has been a concern as growing incidents of aggression pose a grave challenge to teachers and educational authorities. It is also an obstacle to student development and achievement.
The topics related to identification and management of anger and behaviour problems related to aggression were discussed. Moreover, preventive measures, remedies, and recommendations were also discussed in the workshop. Around 67 delegates, including Principals and responsible Faculty members from the states of Telangana and Andhra Pradesh, attended the Summit.
The workshop was an enjoyable learning experie.
PRINCIPALS' CONFERENCE
Individual Liberty and Interdependence are both essential for life in Society.
– Mahatma Gandhi
An orientation program for the Principals of CBSE affiliated schools under 'Hubs of Learning' in the state of Telangana was held on 30th July 2019 in The Hyderabad Public School Ramanthapur, Hyderabad.
The CBSE decided to form 'Hubs of learning' for self-improvement of schools. In this program, four to five schools come together, collaborating, and working towards quality enhancement. They work jointly as a shared entity to initiate leadership, best practices, research, support and training to achieve set goals collectively and pursue excellence.
Around 200 Principals from both the states of Telangana and Andhra Pradesh attended the conference. The orientation program was conducted by Mr. M.V.V. Prasada Rao from the Center of Excellence (COE), in which Mr. Rao explained about the activities to be undertaken by the 'Hubs of Learning' and also about the necessity of such programs which provide shared facilities by faculty members from different disciplines.
Mr. Prasada Rao in his program also emphasized schools to promote a culture of collaboration and to respect and engage the expertise among the HUB members to create more efficient and effective tools of teaching and to move ahead to realize and reach the expected goals of 'Hubs of Learning' (MANDATED BY CBSE).
The schools in 'Hubs of Learning' are expected to adopt a collective approach towards growth and self-improvement; adapt initiatives of competence in areas of instruction, thereby providing quality education for the students.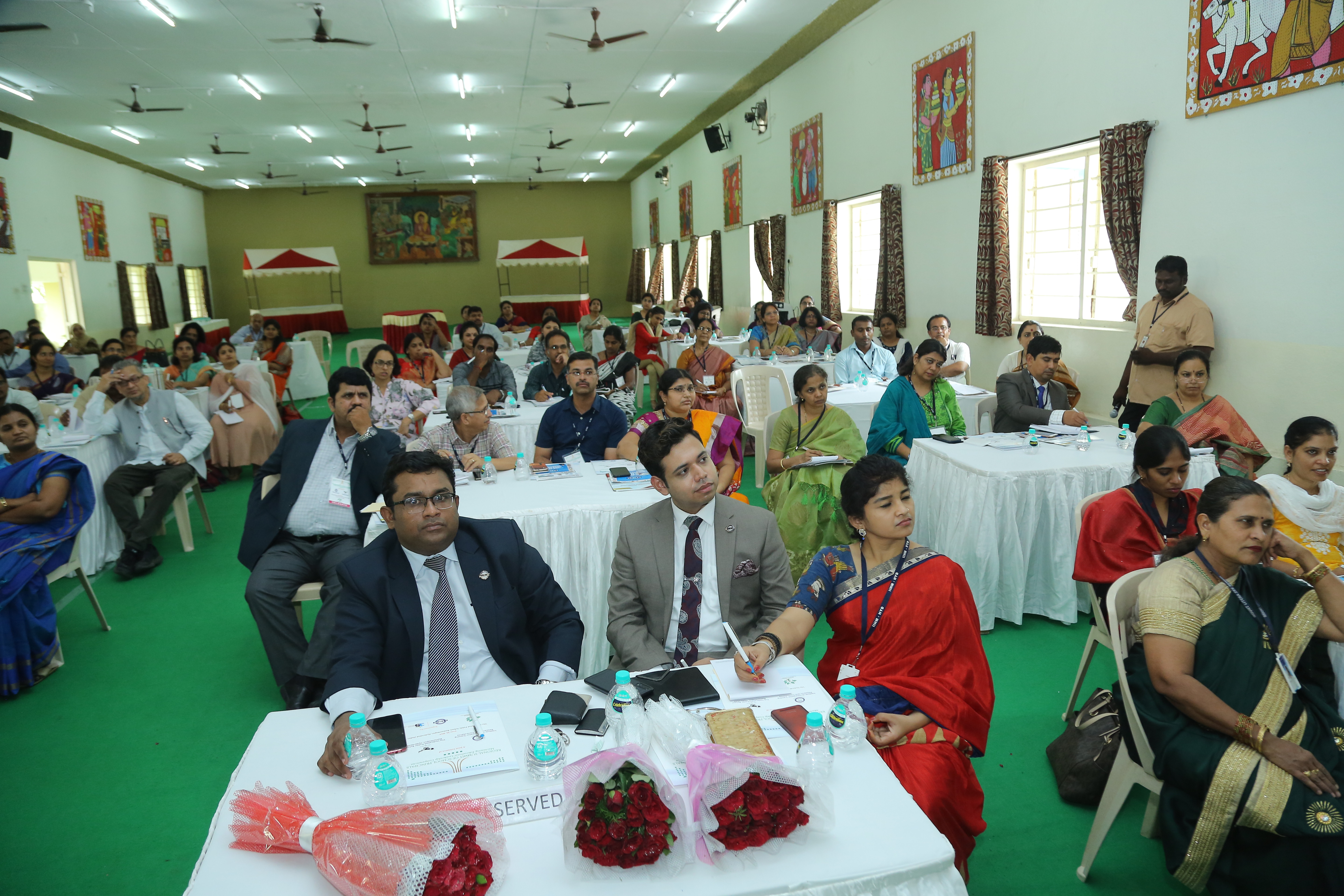 SCHOOL EXCURSION
Life is all about balance. You don't always need to be getting stuff done. Sometimes its perfectly okay, and absolutely necessary, to shut down, kick back and do nothing
– Lori Deschene
Some experiences in life get etched in our mind forever, and the most memorable part of school life is the SCHOOL EXCURSION. The local excursion for the year 2019-2020 was scheduled for 14th December 2019.
Fresh air does wonders for children's mental health. The students of classes 1 to 5 were taken to The Nehru Zoological Park. The tiny tots were excited to explore the unique elements of nature. They were filled with wonder and fascination at the sight of the various animals.
Fun and learn is what the students of classes 6 to 8 did. They visited the Birla Planetarium. With all their curiosity and undaunted passion for science, the students spent quality time on this educational trip.
It was a walk down history lane for the students of classes 9 to 11 as they circled the majestic Golconda Fort, which is Hyderabad's history and pride. With the sun beating down, the walk along the fortress walls seemed arduous, but the sight of the citadel at the end of the long walk felt like an accomplishment.
Even class 12 got an opportunity to break from the monotony of the classroom and spend the day with friends at Leonia Resort , making memories that will be cherished forever. The trip provided the much-sought relief from everyday routine. An excursion always refreshes our tired nerves and fills in us a new positivity and makes us happy souls.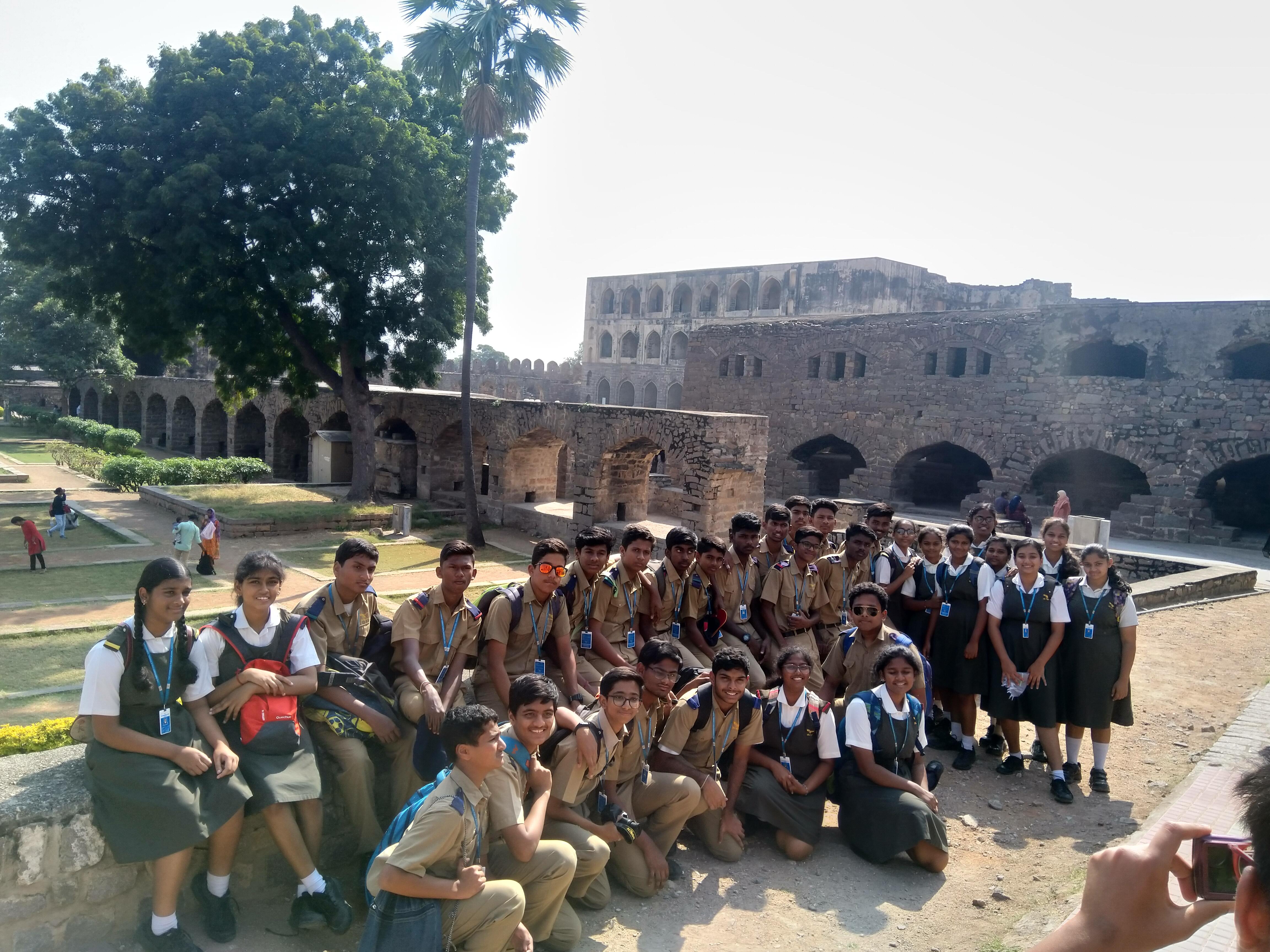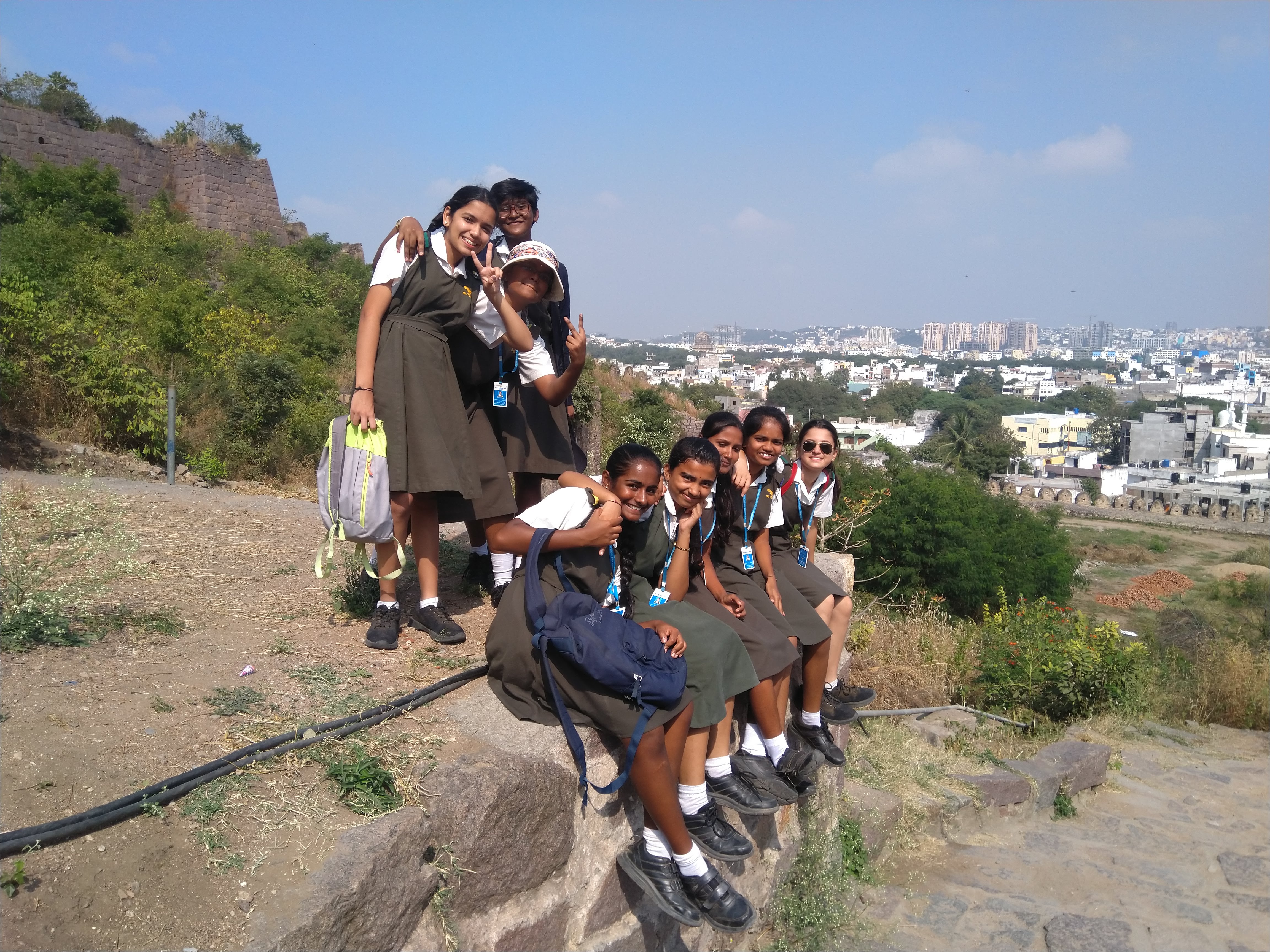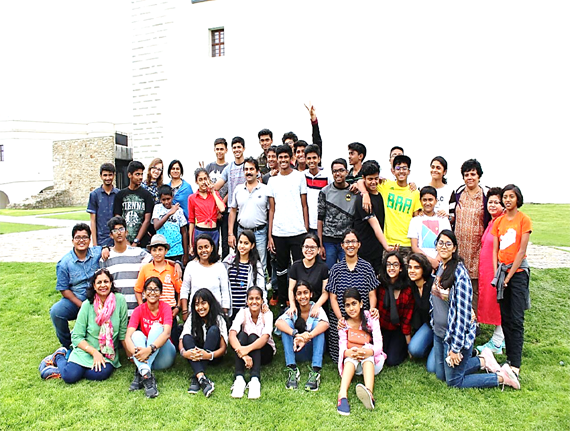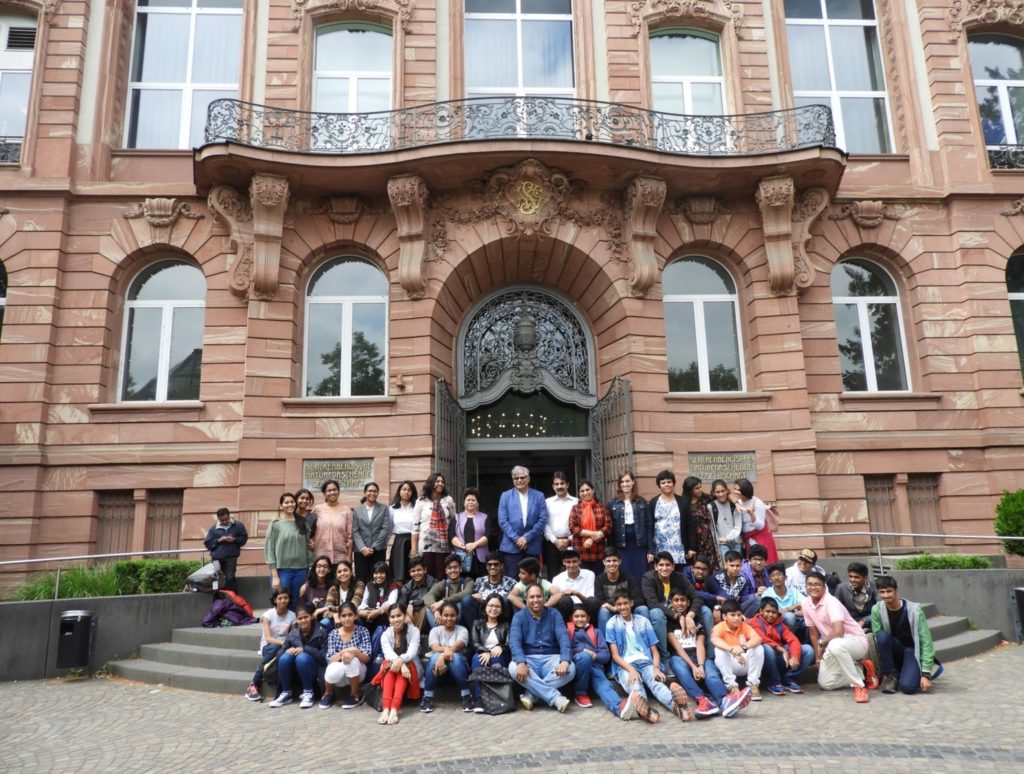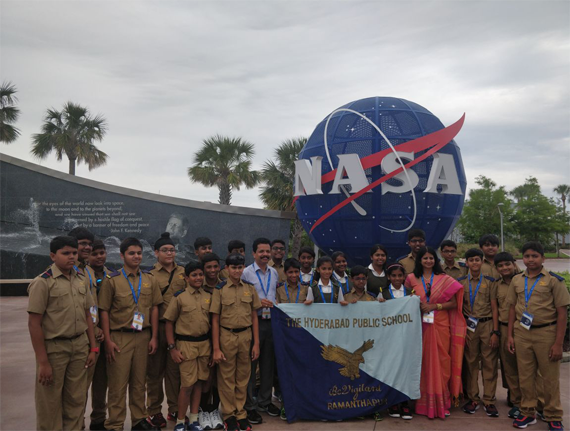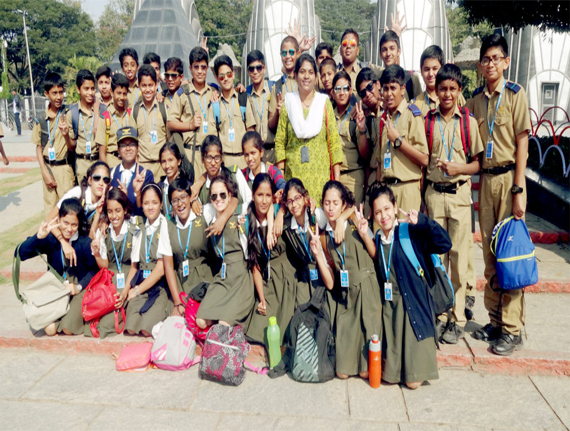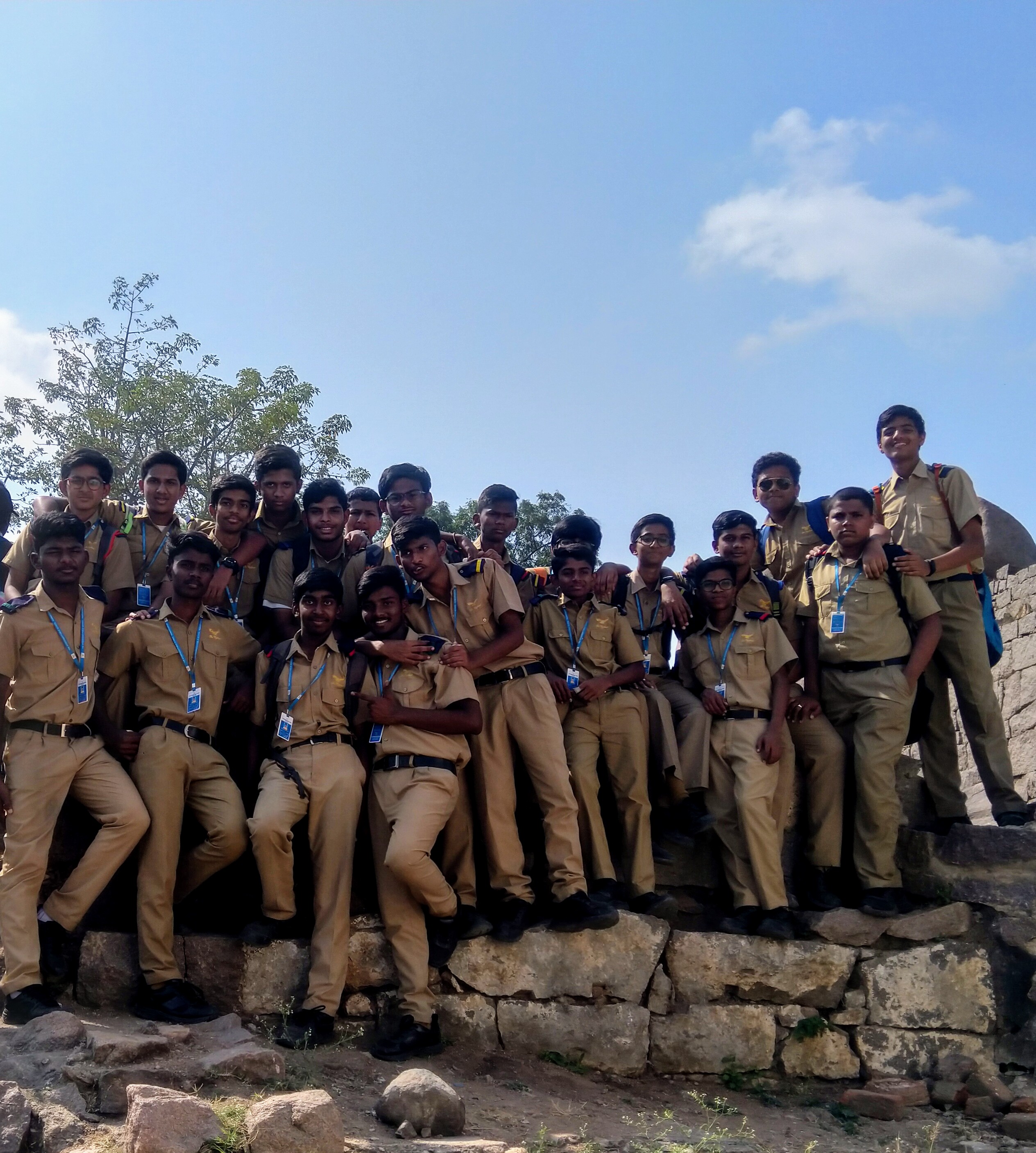 ICTRC WORKSHOP
The Institute of Counsellor Training Research and Consultancy Initiative under Project Paradigm conducted a workshop for teachers on 9th and 10 February 2021, on the topic "Transacting Transition – Mental Health Problems in School Children".
The two-hour workshop lead by Dr.V.S Ravindran, Col Gopal Karunakaran , Mr. Sanjay Padode and the team involved understanding and recognising school children with mental health problems. Teachers were given an insight into what constitutes mental health including strategies and approaches to dealing with students with empathy and care during these post pandemic times.
The much need of the hour discussion was an eye opener and extremely valuable in helping teachers prepare to welcome back students in to the classrooms.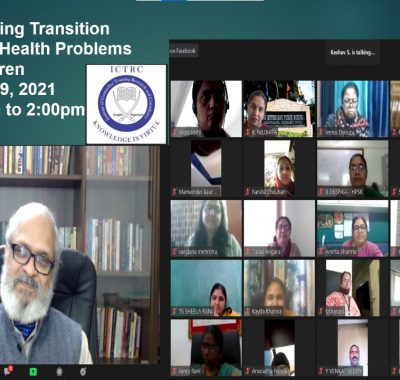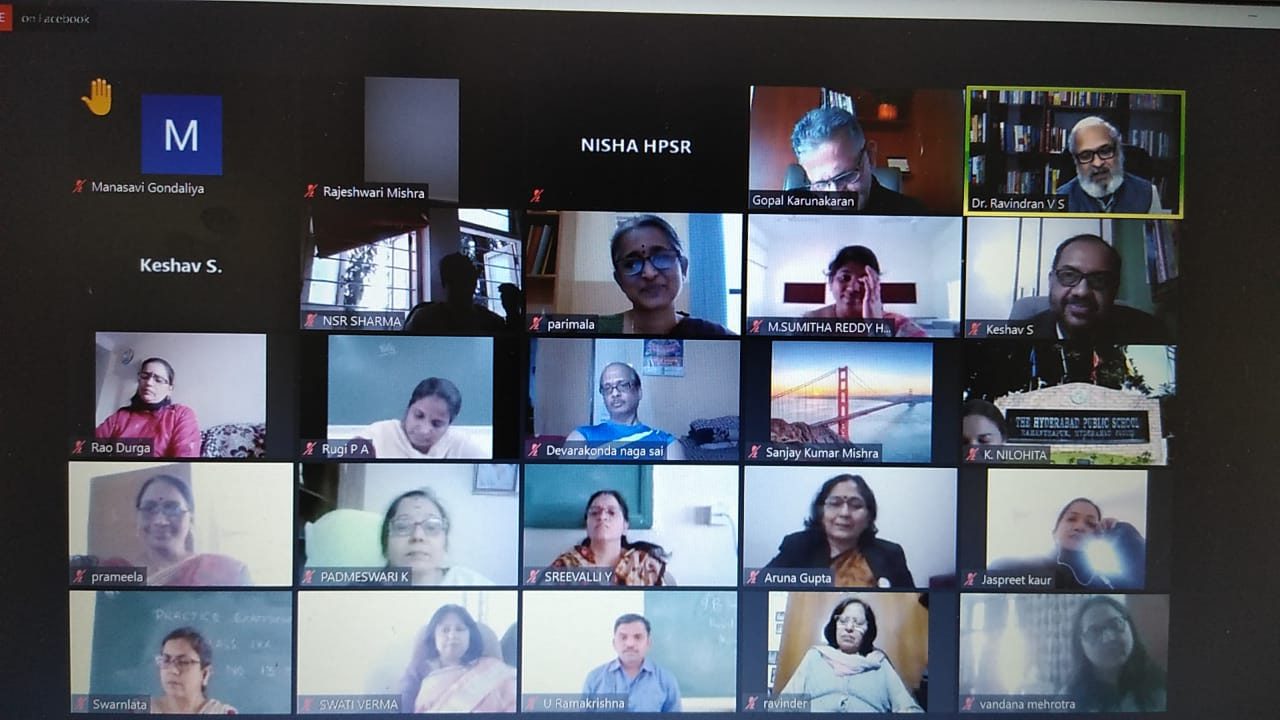 MANAGING MENTAL HEALTH DURING THE PANDEMIC
On 9th June' 2021, we had an enriching workshop on 'MANAGING MENTAL
HEALTH DURING THE PANDEMIC'. The Resource person Mrs. Sumbul Alladin, who
is a therapist with over thirteen years of experience , is a committed and
empathetic partner in the healing process of Psychotherapy. She emphasized on
being mindful and adopt a rigorous self-help methodology. Many stress coping
techniques, meditation and breathing exercises were suggested to reduce
depression .The workshop made us aware of all the benefits of mindfulness and
positive energy which indeed helps in overall well-being.