The English Department, with a vibrant and engaging faculty, primarily equips learners with essential language skills to be proficient and confident in oral and written communication. The English class is an exciting area of activity that develops the learner's imagination and builds competence to perform various language functions. The Department is ambitious to engage and foster students' curiosity and pleasure in literary texts. The students' creativity and appreciation of the different registers of the English language guide them down paths of discovery with varied academic skill sets required for higher education.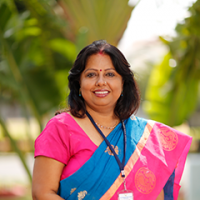 SWATI VERMA
English (Hons.), M.A. (English) B.Ed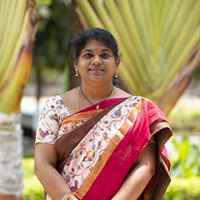 M. SUMITHA REDDY
M.A., M.Phil., B.Ed.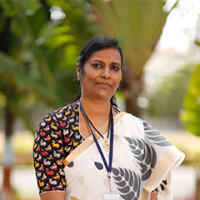 AMITA RAO
B.A (Eng.Hons), M.A., M.Phil. B.Ed (E.F.L.U)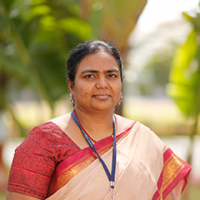 E. PRISCILLA RANI
M.A., B.Ed.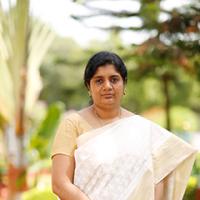 PROMILA NATHANIEL
M.A. (English), M.Ed.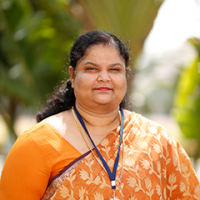 NISHA RACHEL KURUVILLA
B.Com, B.Ed, PGDHRM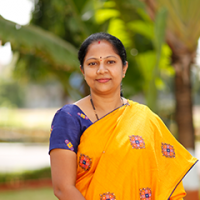 K SANDHYA RANI
M.A(English), B.Ed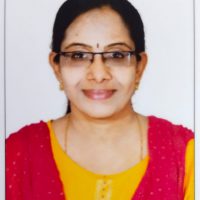 Mangalampalli Naga
Lakshmi Syamala
MBA,M.A.(English),B.Ed
Department of Hindi & Sanskrit
भाषा शिक्षण का उद्देश्य भाषा की समझ और अभिव्यक्ति का विकास करना है।
इस उद्देश्य को प्राप्त करने के लिए ऐसा आत्मीय परिवेश ज़रूरी है जिसमें हर बच्चा अपनी सोच और भावनाओं को बगैर डर और संकोच के व्यक्त कर सके। भाषा के शिक्षण और पढ़ने-लिखने के कौशल को  बच्चों में विकसित करने के लिए कहानी सुनाना, गीत,  पात्र अभिनय और नाटक का उपयोग किया जाता है।
संस्कृत, विश्व की सबसे पुरानी पुस्तक (वेद) की भाषा है। इसलिये इसे विश्व की प्रथम भाषा मानने में कहीं किसी संशय की संभावना नहीं है। संस्कृत कई भारतीय भाषाओं की जननी है। इनकी अधिकांश शब्दावली या तो संस्कृत से ली गयी है या संस्कृत से प्रभावित है। पूरे भारत में संस्कृत के अध्ययन-अध्यापन से भारतीय भाषाओं में अधिकाधिक एकरूपता आएगी जिससे भारतीय एकता बलवती होगी।
द हैदराबाद पब्लिक स्कूल में कक्षा 1 से 10 तक हिंदी द्वितिया भाषा के रूप में पढ़ाई जाती है व कक्षा 5 से 8 तक हिंदी व संस्कृत तृतीया भाषा के रूप में पढ़ाई जाती है।
प्रतिवर्ष दसवीं कक्षा का परीक्षा परिणाम शत-प्रतिशत रहता है।
हम  छात्रों के स्वर्णिम भविष्य के लिए कटिबद्ध हैं।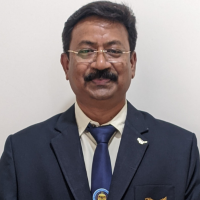 PRABHAT KUMAR
M.A(Hindi), M.Phil(Hindi), B.Ed(Hindi), CIE, Teacher and Trainers,Cambridge International Diploma from University of Cambridge, UK.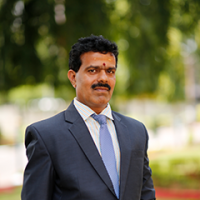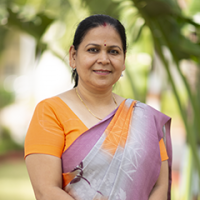 URMILA PANDEY
M.A (Hindi), B.Ed.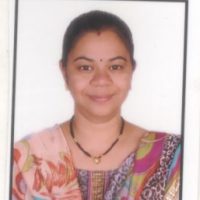 Arti Tiwari
M.A,M.Com,B.Ed.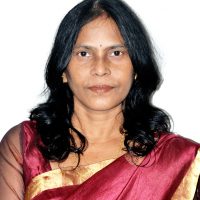 Panakala Venkata Lakshmi
M.A. -Hindi
Department of Computer Science
Computer Science is leading the way in revolutionizing and making the current digital world a reality. The department is equipped with state-of-art computing facilities to impart practical exposure to the students in the field of information technology. To emphasize learning-by-doing by giving practical training on emerging Information and Communication Technologies (ICT), we have well equipped two computer labs, one in SSW and the other is in UPW with 50 systems in each.
The school also offers Computer Science subjects at the Senior Secondary level as a core subject where children learn programming language and database package. Mini projects will be given to the students during class 11th and 12th and able to apply the theoretical and practical skills acquired in analyzing real-time problems. The computers are equipped with the licensed software. All the classrooms have been upgraded to smart classrooms with multitouch-enabled smart boards.
All the computers in the campus are connected to central servers. The firewall ensures unauthorized access to the network, and anti-virus software helps the network from keeping away virus attacks. A Domain Name Server (DNS) with Active Directory Services is used for authentication of users.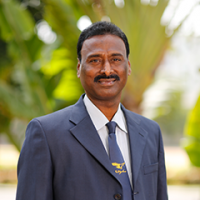 SIDDI SRIKANTH
M.C.A, M.Phil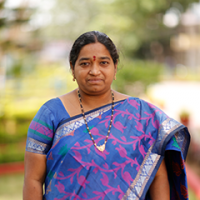 G. SREELATHA
M.Sc., M.Tech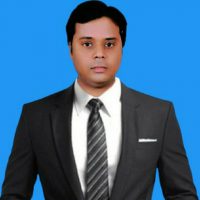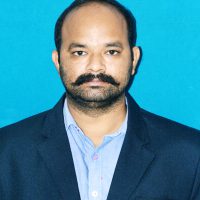 The department of Physics encourages freedom of knowledge in scientific thoughts by providing individual hands-on experience and activity-based learning. We work for, ever challenging, the needs of educators by affiliating ourselves to the rigorous curriculum offered by CBSE. Physics laboratory (60' x 25') is updated in time with well equipped and renovated with modern experimental setups and accommodates almost 45 students at a time.
Experimental setups include Potentiometer, Spectrometers, Wheatstone bridge, Travelling microscopes, Astronomical telescope, Electronic circuits with transistors on board, Amplifiers, logic gates, etc.
Students take up experimental and investigative projects as per the curriculum given by CBSE, which helps them in developing scientific attitude. The students are given opportunities to participate in various fests and science exhibitions conducted in intra-school and inter-schools.As CBSE has launched Hubs of a Learning initiative for the exchange of resources, our Physics department has become the resource center for five schools in twin cities. The department has a good collection of standard textbooks as reference material and also books to refer to various competitive examinations. The department also collaborates with other subjects to conduct activities for middle school children.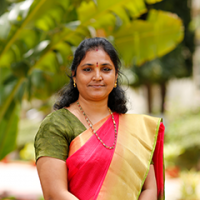 T. S. SHEELA RANI
M.Sc., B.Ed.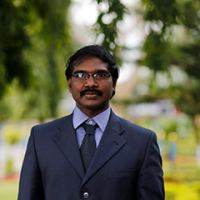 P.SATYA PRASAD
M.Sc. (Physics), B.Ed.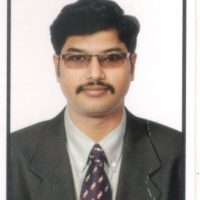 D. Praveen Kumar
M.Sc,B.Ed.
Department of Economics & Commerce
Economics is a concoction of many elements of Science, Art, and Philosophy. Economics evolved as an essential practice of societal management to achieve peace and prosperity, emanating from the roots of human evolution, continually promoting and supporting man's quest for development.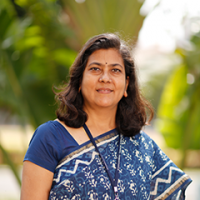 B SWARNLATA
M.Com, B.Ed, Diploma in English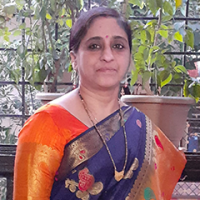 MADHAVI KOTARU
MA (Economics-Hyd.Central Univ.),
B.Ed( OU), MHRM(Pondi Central Univ)and CTET qualified
భావ వ్యక్తీకరణ సాధనమే భాష. నవరసాలను ఆవిష్కరించ గల పద సంపద , జీవితంలోని సకల అనుభూతులను అనుభవాలను వ్యక్తీకరించ గలిగిన పద సంపద మన మాతృభాష. అక్షర శక్తి గలది మన తెలుగు భాష. దేశభాషలందు తెలుగు లెస్స, ఇటాలియన్ ఆఫ్ ది ఈస్ట్ అని దేశ విదేశీయులచే ప్రశసించ బడిన ప్రాచీన భాష మన తెలుగు.
తెలంగాణ రాష్ర అధికార భాష ఐనా తెలుగును ఒకటవ తరగతి నుండి పదవ తరగతి వరకు ద్వితీయ  భాషగా, తెలుగు మాతృభాష కానీ విద్యార్థులకు తృతీయ భాషగా బోధించడం జరుగుతుంది. తెలంగాణ వైతాళికులు శ్రీ కాళోజి నారాయణ రావు గారి జయంతిని పురస్కరించుకొని తెలంగాణ భాష దినోత్సవం నిర్వహించపడుతుంది . విద్యార్థుల్లో భాషానైపుణ్యాలను పెంపొందించడానికి వాద ప్రతివాదముల పోటీ , పాఠశాల ప్రదర్శన, కథ రచన శిక్షర శిభిరం నిర్వహించబడును, విద్యార్థులు రాష్ట్రస్థాయిలో నిర్వహించే వివిధ పోటీలలో పాల్గొని ఎన్నో బహుమతులు గెలుపొందారు.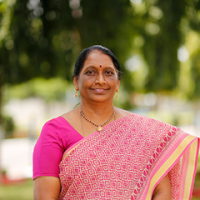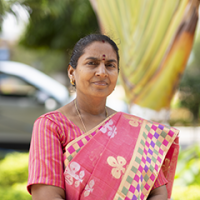 D. MADHURI RANI
M.A, TPT. M.Phil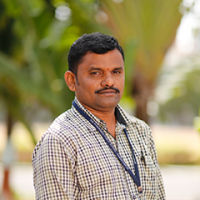 U. RAMA KRISHNA
M.A, M.Phil.,T.P.T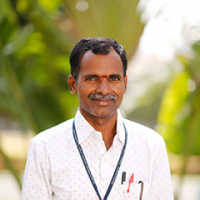 D. KRISHNA REDDY
M.A. TPT, Ph.D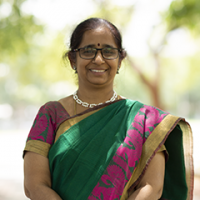 T RAMA GEETHA
M.A, TPT TELUGU, PG Dip. In ECE
Department of Mathematics
The Department of Mathematics provides an environment where students can learn and become competent users of mathematics and mathematical application. The department contributes to the development of students as mathematical thinkers, enabling them to understand the concepts better by integrating teaching with technology and all other subject domains. We aim to see that the students become life long learners, to continue to grow in their chosen professions, to function as productive citizens, and realize the true purpose of mathematics.
We strive to develop accurate, efficient, and flexible problem-solvers. We equip the students with authentic and rigorous problem-solving opportunities by encouraging them to participate in various Olympiads conducted at the national and international levels.
The activities and projects performed in the Math Lab throw the challenge to be independent learners, so as to develop sound reasoning, problem-solving, and critical numerical skills necessary to meet the needs of the present era.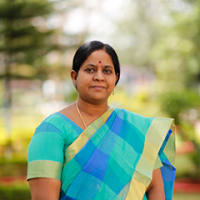 A VENKATA LAKSHMI
M.Sc., B.Ed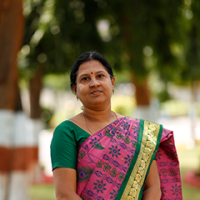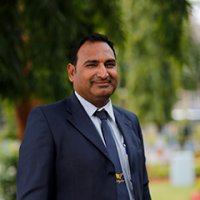 D. DIGAMBER SINGH
M.Sc., B.Ed., PGDCA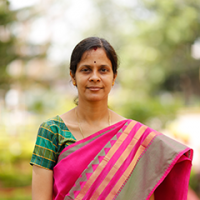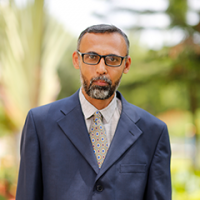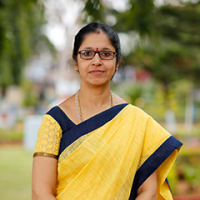 P. USHA
M.Sc.(Maths), B.Ed.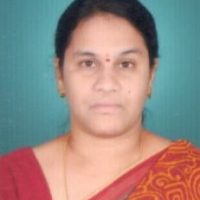 D L S SATYA SARADA
M.Sc,B.ed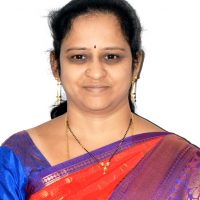 Maruthi Padma Priya Gorthi
B.Sc, B.Ed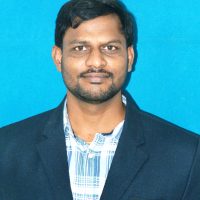 Nalavolu Sridhar Reddy
M.Sc, B.Ed
The aim of the Chemistry Department is to bring in novel hands-on guided inquiry lab experiences which emphasize on scientific reasoning, scientific attitude, awareness, analytical problem solving, and critical thinking at atomic and molecular perspective. Our students are equipped with good knowledge to produce intensive goods and services to meet human needs for food, health care products, and other materials aimed at improving the quality of life in the future. Along with that, they learn professionalism, including the ability to work in teams and apply basic ethical principles. Our prime goal and objective are to cultivate a Scientific approach to problem solving and application in various fields of their life.
 Our students are always encouraged to effectively communicate scientific information and research results in written and oral formats. They are also provided with ample opportunities to participate in various exhibitions, seminars, fests, and competitions at both Regional and National levels.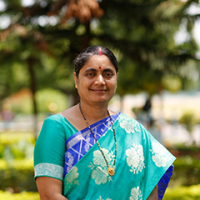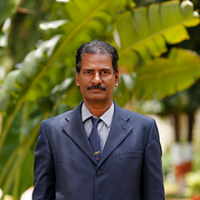 K. SURESH
M.Sc., M.Phil., B.Ed.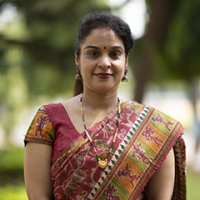 ANJU ARORA
M.Sc. (Chemsitry), B.Ed.
The Department of Biology draws its strength from an exceptionally interactive and collaborative faculty, possessing a wide range of interests at all levels of biological organization, and utilizing many different biological systems and model organisms.
Biology laboratory is well equipped for Senior Secondary with 18.3m x 7.6m size at international standards and provides a unique learning environment with adequate facilities with overhead projector and smartboard where the process of learning is facilitated by hands-on experiments, keeping student safety as a prime concern.
Our school Biology Laboratory is a well-ventilated mini-museum with Microscopes, chemicals, glassware, museum specimens, permanent glass slides, plastic specimens, fiber models, etc.., " Science is just a word, but Biology Lab work is an Emotion'.
Our students find Biology lab as an amalgamation center for doing interdisciplinary investigatory projects. They become young Biologists, take CELLFIES'.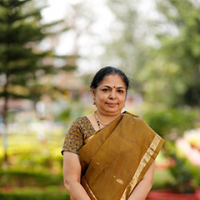 A. LAKSHMI TULASI
M.Sc., B.Ed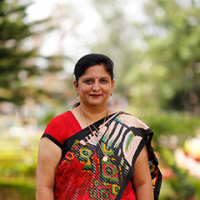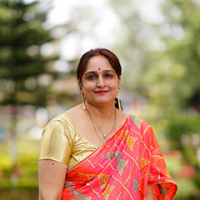 MANEESHA SHARMA
M.Sc., (Zoology) B.Ed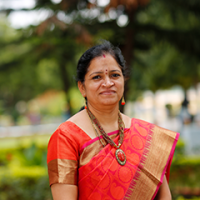 Y.Sreevalli
M.Sc, Ph.D, B.Ed
Department of Art & Craft
Following the National Curriculum Framework 2005 recommendation, we at HPSR have taken up Art and Craft as a subject giving it almost importance and infusing it in all areas of learning. Therefore when art is integrated with education, it helps the child to apply art-based inquiry, investigation, and exploration, critical thinking, and creativity for a deeper understanding of the concept/topics. This kind of integration not only makes the teaching and learning process joyful, but it also has a positive impact on the cognitive, physical, and social development of a child. There is no doubt that arts and crafts are fun activities for kids. Be it coloring with crayons, painting, sponge dabbing, sketching, shading, hatching art, braid basketry, making miniature statues from clay, folding paper to create fine origami, designing a handmade birthday card, theme-based poster making, glass painting, quelling and collage making. We at HPSR undertake several arts and crafts activities for students, which can help a student in the development of fine motor skills, enhances dexterity, creativity, self-expression, visual learning improvement of hand-eye coordination, learns to appreciate art and culture and sharpens skills of decision making. Hence at HPSR, art and craft have become an integral part of the teaching-learning process.
Woodwork is a skilled trade, and a craft in which the primary work performed is the cutting, shaping, and installation. This requires training, which involves both acquiring knowledge and physical practice. The Hyderabad Public School is offering students work experience in wood as a subject from classes 6 to 12. Every student, irrespective of gender, has been experiencing craftwork. In this subject, students have been experiencing and giving knowledge of the various types and properties of wood materials and wood products. Students enjoyed learning various techniques in cutting, fixing, smoothing, filing, and nailing to make models and small wooden sculptures. As part of the work experience, students prepare and operate all kinds of technical craft tools like saws, bench vice, drill presses, Sandpaper machine, hammering, screwdriver, mallet, chiseling, and coloring, etc. With the above experience, students will able to manage their own household and school project works for various occasions.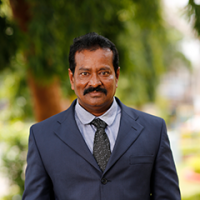 R. PRAKASH RAO
Diploma in NTC, NAC, TTC, CTI, ATI, Wood Work (Technical)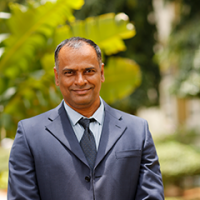 G. PRAMOD REDDY
B.F.A, M.F.A. (PAINTING)
FINE ARTS
The majority of the children recall the postures, the breathing exercises learned in the program.
Dance is a confluence of movement, expression, and happiness found in children who are filled with energy. It removes lethargy, brings in energy, enhances expression and creativity, and Tyga ultimately cultivates a positive attitude in them. The little learner, who comes with a great hope to learn something new, aspires for a new experience each day, which he finds in performing arts like dance, which is also creative.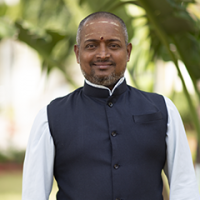 J. V. SRIDHAR
M.Com, MPA (Dance), (Ph.D.)
Phileas Fogg went around the world in 80 days. Nevertheless, everyone does not have the privilege to travel extensively, so what our young students do is armchair traveling, and our library is the best place to embark on this journey.
An informed mind is a valuable asset to society. The school actively encourages students to read books, and library hours are part of the curriculum. We have a spacious library with a treasure trove of thousands of books & Digital media on various subjects/topics. The school subscribes to a large number of magazines and journals which are available to students to ensure that they are up to date on current affairs and developments in the field of science and technology.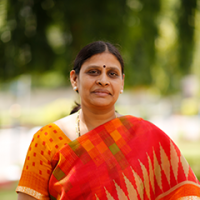 J. APARNA
M.A.(History), M.L.I.S.C.
Department of Physical Education
There is power in ONE. One passion, one purpose, and one goal can drive an athlete, coach, or team to be their very best.
Moreover, when we stand together with one passion and one purpose, there is a significant impact.
HPSR boasts of such an impact. It has kept up a consistent record of the players, the play, and the game-changing moments that transformed the course of the competition and brought victories.  Sports at HPSR is fun, exciting, and challenging, where girls and boys are encouraged to raise their game to the highest level while also enjoying the game. As Sports acts as a release- it contributes to academic performance.
The school produced many outstanding sportspersons who have brought laurels to our school in various Inter school, District, State, IPSC, SGFI, CBSE Cluster, and National level competitions. The school has been taking part in various tournaments in Athletics, Cricket and Football, Basket Ball, Hockey, Volleyball, Table tennis, Chess, and   Archery.
The Physical education department of our school has qualified and dedicated Physical education teachers who have always endeavored to fulfill the right kind of training and coaching to students.
The school conducts Inter-House competitions to promote healthy competition. Physical Education is also offered as an elective subject for classes XI and XII.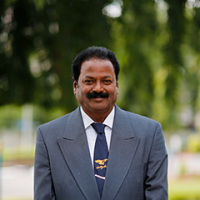 B NAGARJUN
B.Sc, B.Ed, M.P.Ed, NIS certificate in Yoga, Athletics & Hockey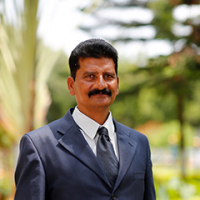 D. V. RAMESH
B.Sc., M.P.Ed., N.I.S., PGD Sports Physiotherapy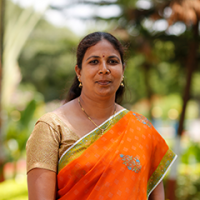 G. KAVITHA RAO
M.A., M.P.Ed, M.Phil. (Phd)
Music is the fabric of our society. It helps to shape abilities and character and builds imagination and intellectual curiosity.
"Music is a more potent instrument than any other for education," said Plato. Students are introduced to music at an early age. Regular classes of Indian classical music and western music are organized for the benefit of our students. Students learn to play Veena, Tabla, etc.. Keeping the taste of students in mind, we have introduced western music which now boasts of a school band and a choir where students merrily beat the drums & play the chords of the guitar.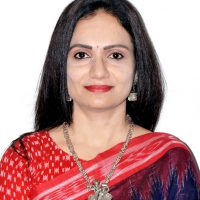 Mandadi Ajantha Shilpa
M.C.A., Dance Certificate – KUCHIPUDI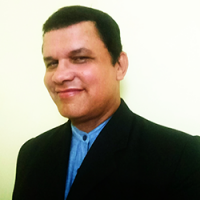 B.KEVIN SHEEHAN
GRADED FROM ABRSM LONDON IN SINGING/PIANO/ GUITAR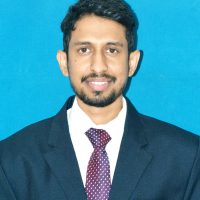 Shalem Christy
Grade 4 ABRSM(London)
Department of Career Counselling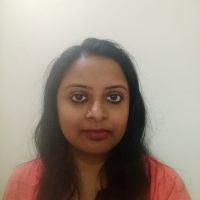 Ms.Stuti V
Career Counselor
PGDBM (Marketing & HR), Global Career Counselor certification from University of California, Los Angeles (UCLA Extension)
Department of Psychological Counselling
School is all about institutionalized nurturance of student's abilities through education and life skills development. There will be no replacement for human service in the development of a child. Counseling service is an integral part of our educational process in the school to support students in their developmental journey. Counseling psychology facilitates students in personal and interpersonal functioning across the life span with a focus on emotional, social, educational, vocational, and developmental concerns. The main focus of counseling is to support students to improve their wellbeing, alleviate maladjustment, resolve crises, and increase their ability to live more highly functioning lives.
 At school, we listen and respond with core successful counseling methods of empathetic understanding, unconditional positive regard, congruence, respect, confrontation, immediacy, concreteness, and self-disclosure in a way to help students to solve a problem and attain their potential to understand and improve one's own behavior, character, and values of life.
Individual counseling for children with the assistance of school authorities, teachers, and cparents on the basis of school referrals or students initiate counseling by themselves to improve their overall personality.
Interventions in counseling like psychodynamic counseling, insight, and short term counseling, interpersonal counseling, behavior modification, and cognitive approach in counseling, solution-focused and integrative counseling, family and group counseling, eclectic counseling are employed according to the individual needs.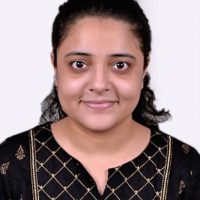 Jemy A Easow
Psychological counselor
M. A. Clinical Pstchology
Department of Special Education
Special education department provides services for children with specific learning difficulties( dyslexia, dysgraphia,dyscalculia etc), ADHD, slow learners, Emotional disturbances, behavioural issues, cognitive deficits.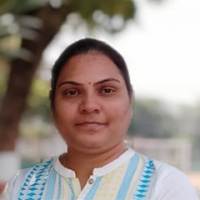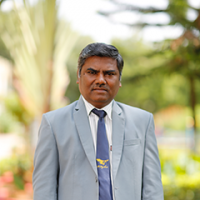 CH ASHOK KUMAR
ACCOUNTS MANAGER
B.Com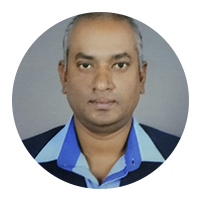 PRAMOD K KARANAM
MESS MANAGER
BHM & CT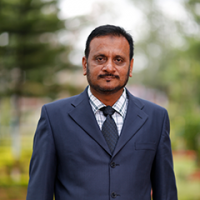 ISMAIL KHAN
JME
SSC, Dip.in Civil Engineering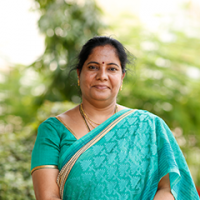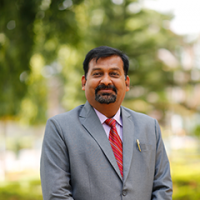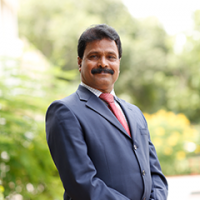 PRAMOD KUMAR PATNAIK
BA in Administration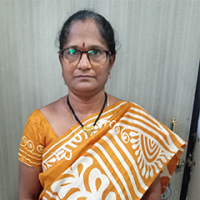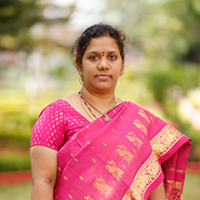 K VASANTA KUMARI
B.Com., DCA in NIIT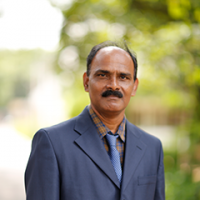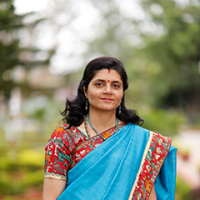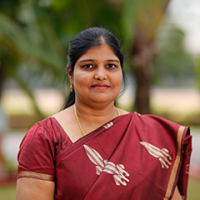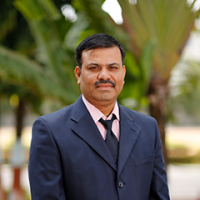 NARSING NATH SAHU
MBA – HR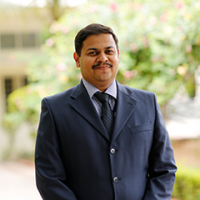 KUNAL R PARELKAR
Diploma in Computer Applications